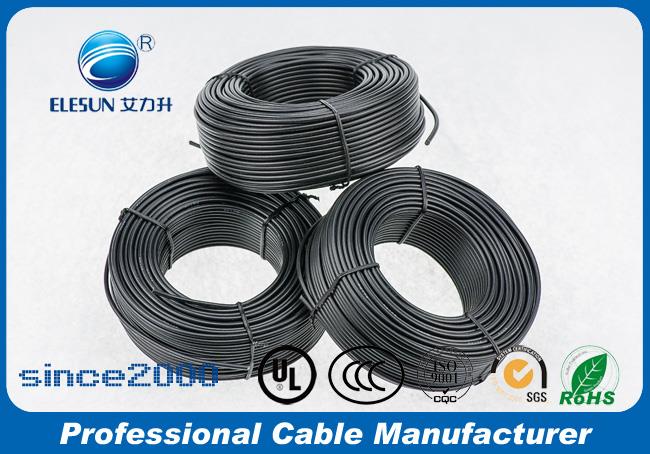 Add to Favorites
Share
Rg213 Communication CCTV/CATV Coaxial Cable with CE
Payment

Origin

China Mainland

Minimum Order

1

Packing

Pieces
Product Detail
Should the bulk rg213 communication cctv/catv coaxial cable with ce made in China caters to your requirement, welcome to get the datasheet with us. As one of the leading manufacturers and suppliers in China, we also offer the customized service.

Basic Info

Model NO.: RG213

Conductor Material: Copper

Type: RG213

Trademark: Elesun Cable

Origin: Jiangsu

Application: Coaxial Cable

Cover Material: PVC

Certification: ISO, RoHS, CCC

Specification: RoHS

Product Description


Application:


1.the branch line and subscriber line for TV system

2.For HFC TV system, as optic cable backbone, close with coaxial line (TV) as a branch line of optical fiber coaxial hybrid network;

3.For CATV/MATV branch line;

4.For high frequency equipment connection ;

5.For long distance CCTV system in video monitoring system.

High quality & competitive price


1.Inner conductor :7*20AWGCu ,7*0.75Cu
2.Inner insulation:.FPE,SPE
3.Foil Shield: Un-bonded, Bonded, Double bonded, double un-bonded Aluminum Foil, Copper foil, Copper Plastic Foil and more Available
4.braid layer: Braiding Shield:Al,BC,TC,CCA,CCS Available
Wire Diameter:0.10,0.11,0.12,0.13,0.14,0.15,0.16mm and more Available
Coverage: 30%, 40%, 50%, 60%, 80% Available
5.PVC Jacket: :UV, Flame ,Water retardant, LSZH, LSLH and more Available
Degree: 65, 68, 70, 75
Color: Black, white and more Available

RG213 Coaxial Cable 75ohm sample:
1. 7/0.752CU+7.25SPE+144/0.15CU( 17)+10.3PVC BK ROHS
2.OEM/ODM , Any specification can be designed according to your requirement.



Advantages--lead to further cooperation for a long-term strategy
1,We,Hangzhou Kaibuer Cable Co,.Ltd, is a joint venture located in Lin'an City , which bring in the advance technology from abroad and fully take advantage of natural resources in China. Firstly, our factory located in the rural area, which lower the house rent, as well as the labor force. Secondly, we have already complete a mature industrial chain, and a long-term cooperation with our material suppliers. Thus , the less production cost, the more competitive price.
2,We owns domestically advanced production line of physical foaming coaxial cable, as well as external diameter measuring and controlling machines, high speed braiders, cable testers and code printing machines. Annual production capacity reaches 150,000~200,000km.
3,We have stepped into the industry for more than 20ys with great experience. As one of the manufactures, specialized in producing telecommunication coaxial cables, lan cable and telephone cable.
4,We attach great importance to the quality as the soul of our company. We have already got the UL, CE, ISO9001 and RoHS certificates.
5,All of the production must be strictly inspected before packing. We can highly assure our clients the quality.




Wish a succeed in your business.
Welcome to consult forward!



4
YRS
Jiangsu Elesun Cable Co.,Ltd
China
Favorites